I got caught unaware of Mercury Retrograde preshadow phase, and it smacked me good! Heed the warnings about avoid any transactions (hide under the bed if your smart).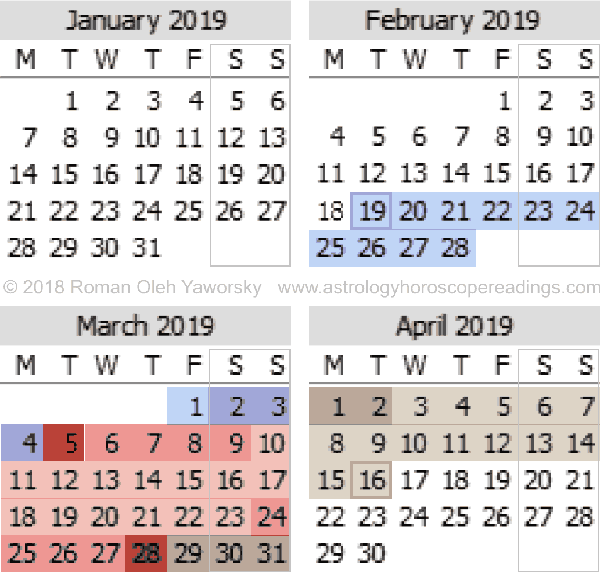 The first Mercury Retrograde of 2019 begins with the Pre-Shadow in Pisces (16o 6") on February 19, 2019, at 2:19 pm Universal Time*, 9:19 am EST, 6:19 am PST.
Mercury goes Retrograde in Pisces (29o 39") on March 5, 2019, at 6:19 pm Universal Time, 2:19 pm EDT and 11:19 am PDT.
The Direct Station occurs in Pisces (16o 06") on March 28, 2019, at 1:59 pm Universal Time, 10:59 am EDT and 7:59 am PDT.
Mercury ends the Post-Shadow on April 16 at 8:03 pm EDT, April 16, 2019, 12:03 am Universal Time, April 17, 2019